PERFORMANCE IS EVERYTHING
A fulfilled team will always perform exponentially better than one comprising unhappy, dissatisfied people.
SELF-MADE MIND & PERFORMANCE
DO YOU EVER ADMIT TO YOURSELF...


Your team is often sidetracked by failures, regularly missing their quotas, goals, and are growing slowly (if at all)?
Employees become more and more stressed due to a lack of work life balance. The inability to communicate and connect with teammates, anxiety and frustration with Sr. level decisions and quotas erode happiness & development.
And then what happens? They quit! And you've lost someone who could have been GREAT with more support in the RIGHT areas.
DON'T BEAT YOURSELF UP ABOUT IT - IT'S INCREDIBLY COMMON
YOU SEE, IF THEY DON'T LEARN HOW TO SELF-MANAGE THEIR MINDS EFFECTIVELY, YOUR EMPLOYEES' BRAINS WILL ACTIVELY SABOTAGE EVERY MINUTE OF EVERY DAY (you might even recognize that you do this yourself)
This is why you and your team need Self Made Mind + Performance.
(this is the stuff NOT taught in school!)
IT STARTS WITH BECOMING AWARE OF WHICH "NARRATIVES" ARE MOST PROMINENT IN YOUR TEAM MEMBERS' LIVES.
Maybe your team is challenged by remote work environments? Maybe team communication is confusing and counter-productive?
Maybe the relationships with your customer are volatile, unrewarding, and causing employee burnout.
This comprehensive program starts with individual habit formation that will have a significant impact on professional development through application and insight.
Your team will learn an operating system that develops three core muscles that impact trust, accountability, and healthy conflict.
CREATE A TEAM THAT LOVES THEIR WORK, WITH A LEADER WHO FEELS IN CONTROL
THE

RESULTS

YOU'RE LOOKING FOR
Improved emotional intelligence & mutual & personal accountability
Improved stress management and engagement
Improved trust in team, productivity, and conflict management, ability to develop others
Improved decision making
Stronger commitment to culture
LET'S EMPOWER SALES LEADERS, EXECUTIVES, AND TEAMS TO REFRAME FAILURE AND BUILD RESILIENCE IN THE FACE OF RAPID CHANGE.
SOON YOU'LL BECOME A TRULY FULFILLED TEAM. THE CONSEQUENTIAL BENEFIT IS MAXIMIZED TEAM PERFORMANCE, RELATIONSHIPS AND WELL BEING WITH A LOWER TURNOVER OF STAFF.

YOUR TEAMS WILL BOND EVEN MORE CLOSELY AS THEY DISCOVER EACH OTHERS INDIVIDUAL SABOTEURS & STRENGTHS AND DEVELOP A COMMON LANGUAGE.
THIS IS EXACTLY WHAT WE NEED!
TESTIMONIALS
My productivity has everything to do with being taught how to prioritize the Hour One workbook pages into my daily, weekly habits. If I don't use the tools provided (a.k.a. going to the "gym"), I notice that my productivity dips and I don't know which way is up.
Heather Zovnic

I am still working on this. Boundaries and focus on what's important are key learnings.
Kate Menson

The planning of my day and prioritizing planning and focus time means my work is higher quality and less consumed with busy work or distractions that delay my progress against personal/professional goals.
Lynda Boggs

Definitely, still a work in progress - leveraging hour one and hour done (imperfectly) is super meaningful.
Jennifer Truman

THE RESEARCH OF POSITIVE INTELLIGENCE HAS INCLUDED MORE THAN A MILLION PARTICIPANTS FROM AROUND THE GLOBE. OUR TOOLS HAVE BEEN FIELD-TESTED WITH THOUSANDS OF TOUGH-MINDED PARTICIPANTS, ENSURING THEIR EFFICACY. PARTICIPANTS REPORT:
90% more effective use of mental and emotional energy
76% improved ability to develop others
92% better at teamwork and collaboration
85% increased happiness
91% better managed stress
84% better conflict management
10-WEEK CURRICULUM
SELF-MADE MIND AND

PERFORMANCE
WEEK 1-3: Understanding the neuroscience of your brain and how it sabotages you when left unmanage. Understanding the 5 strengths afforded to you through tapping into your pre frontal cortex.
WEEK 4: Mutual accountability
WEEK 5: Healthy conflict
WEEK 6 Triple purpose
WEEK 7 Energy impact optimization
WEEK 8 Team architecture
Designed as a mental fitness bootcamp for teams, this program gives you the insights, motivation, and structure to practice strengthening your muscles with consistancy.
The program combines weekly video sessions with daily app-guided practices to boost your 3 core mental fitness muscles. Accountability provided through the coach and your teammates. Measured progress through individual and team assessments.
SELF-MADE MIND &

PERFORMANCE

SELFMADE-U ACCELERATOR
$2167
Includes access to the Self-Made U app, membership, community, monthly 1:1 calls with Tracy, weekly group coaching and Self Made Mind & Performance program (plus 50% off all our programs).
One year of membership ($2364 Value)
Includes Self-Made Mind & Performance to accelerate your S-E-L-F control ($1399 Value)
Includes 30 min 1:1 coaching call per month ($1200 Value)
FIND OUT MORE
MEET TRACY
Founder of Self-Made U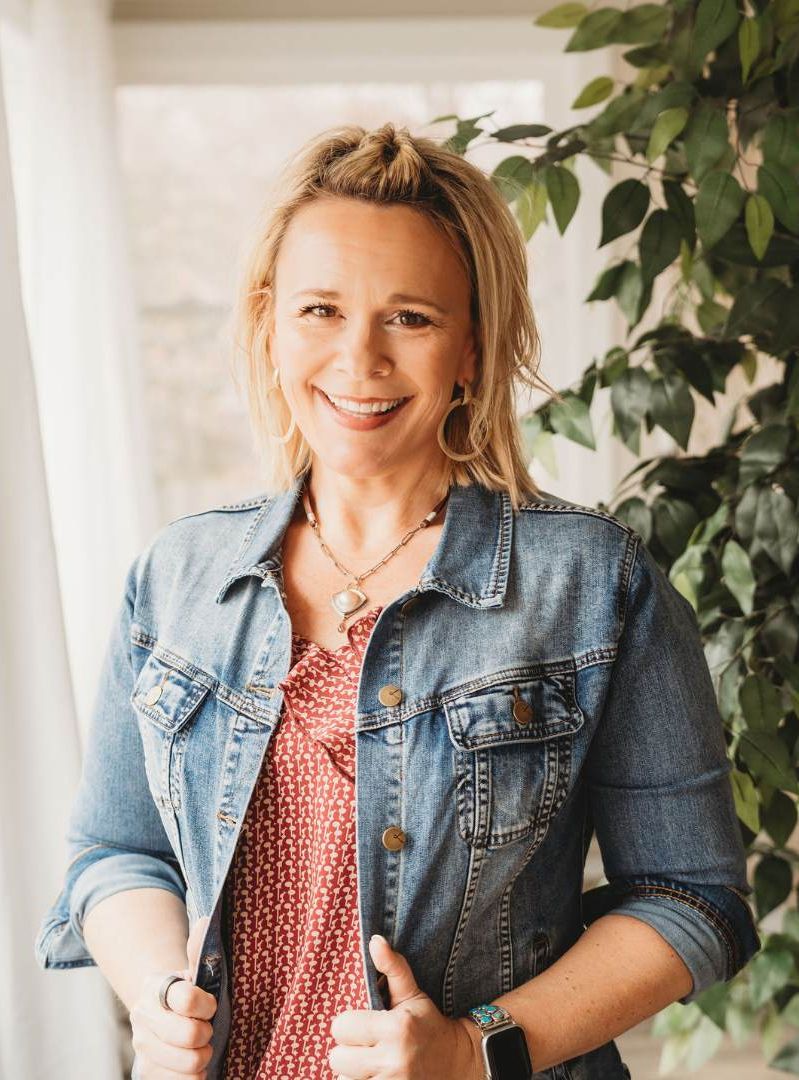 Tracy helps her clients become self made by creating a career and life they love through life self-coaching.
Tracy has mastered and now teaches the critical skills necessary to manage your mind and overcome any obstacle, including overeating, over drinking, time management, career changes, and starting your own business.
Just a few years ago, Tracy was a successful, advertising executive. Stifled by the rigorous, time-consuming demands of the corporate world, she traded in her 20 years of advertising to pursue her real passion: career and life coaching.
By redirecting her focus and her efforts, Tracy discovered the confidence she needed to create a lucrative lifestyle career that allows her to work from home and raise a happy, healthy family. Today, Tracy mentors people all across the country who want to do the same.
Tracy dedicates her work to ambitious, life long learners yearning for answers and seeking a better way to reach the success they desire and deserve.
NOT READY TO GO ALL IN YET?
I totally understand, let's get you started.
$27
ONE PAYMENT
MIND OVER MATTER
3 day online event for those who know what the matter is but don't know what to do about it.
You will finally be exposed to a curriculum that will change your life. Once you reserve your seat you will get your next steps to ensure you are ready to get the most out of these three days.
ENROLL NOW