CLIENT SUCCESS STORIES
READ THE SELF-MADE SUCCESS STORIES
READ BELOW
TESTIMONIALS
Hi, my name is RoAnna and I was in the very first Stop Overeating Fast group and lost 25 lbs in 3 months and have kept it off. I had my yearly physical with my doctor and she lowered my blood pressure medication and said that if I maintain it for 6 months we would look at getting off the medication. To be honest, my motivation was to lose weight and fit in smaller clothes. I have succeeded at that and so much more in other areas, emotionally, mentally, and physically. I continue with the "Mastermind" group that continues after the first 8 weeks that keeps me learning and growing. I love the support that Tracy gives and educates, and the great group of women that support each other.
Tracy's sincere passion to help coach people to be the best they can be is so refreshing. Now is a great time to take advantage of the Crash Course to see how the program works and how Tracy coaches. You have nothing to lose (no pun intended ). You deserve wellness and self-care. I am happy to talk to anyone if you have any questions. Can't wait to see you in the Student Union!
RoAnna Brummel

"I don't even recognize the person at my son's graduation in June of 2019. Today I feel like the weight of the world has been lifted off my shoulders. With the help of Tracy's program I have learned how to think differently about food, my life, and now I am in control of it all!"
Rhonda Ferguson

I didn't believe that I could lose weight anymore. I had tried it all over the years and each time the weight came back and then some. After learning about Tracy and SOE, I started doing my own research and learned that everything she taught was backed by science. In the first 9 weeks, I've dropped 31 pounds. More importantly, I believe in myself again and am confident that the weight will continue to come off because it's become a part of my life.
The team is incredibly high-touch and accessible and have "been there," so they "get it." But the biggest difference for me is learning how to self-coach. This is transformational and is the key – to more than weight loss! It has proven to help in ALL areas of my life. I continue to absorb more from Tracy and want to stay a part of this incredible community. I have hope again and that's made all the difference in my life!

Paula Chapulis

"Physically, I've lost 18 lbs (I actually reached 20, but my recent wedding with indulgences have bumped me up 2 lbs…but will be part of my next focused goal of 10 additional lbs)

Mentally, I've gained confidence that I CAN achieve weight loss, but more than just weight loss, I have gained education and knowledge on HOW to become fat-adapted, how to achieve ketosis, and what foods fuel me…for life!
Emotionally, I've become happier and more content." 😉

Julie Boutwell

"Prior to starting the Self-Made U program, I struggled greatly with having self-confidence as well as losing excess weight. I made the decision to start the program in October because I had just had shoulder surgery, I felt defeated and weight was going up even though I felt like I was eating very little. This program has delivered more than I could have dared to hope. Tracy explains the program, not in terms of eating this or don't eat that, but in terms of the science behind what makes our bodies function best. This clicks with me because now I know when I chose to eat something special (like for Christmas) I can understand why/how my body will react. This also means I can get back on protocol easily and feel better without guilt or shame. I love the support and friendship I have made with my mentor, Kate, as well as the other women in the group."
"My confidence has grown and I feel empowered to conquer more than just my weight but specific tasks/goals I have been putting off because I didn't believe I could succeed. I would highly recommend this program as the results are beyond weight loss. I have lost over 25 lbs and 25 inches in the first 12 weeks of the program. But more importantly, is that I understand better the complexity of my body and how to use food solely as fuel rather than comfort. My future goals are bigger and bolder and I have confidence I will achieve them in 2021."
Kelly Morris

"The way my mind was geared towards food before starting Self-Made U with Tracy never served me properly, I'm so happy that since August I have been able to work with Tracy and her team to change that mentality! No more guilt, so much more positivity and happiness when it comes to my mind, body and spirit! If you are looking for that change that you have been telling yourself you need for the last how long....this is it! Now is the time to be the best version of yourself and Tracy and her team will be there every step of the way!"

Jessica Rosen

MEET TRACY
founder and she-e-o of Self-Made U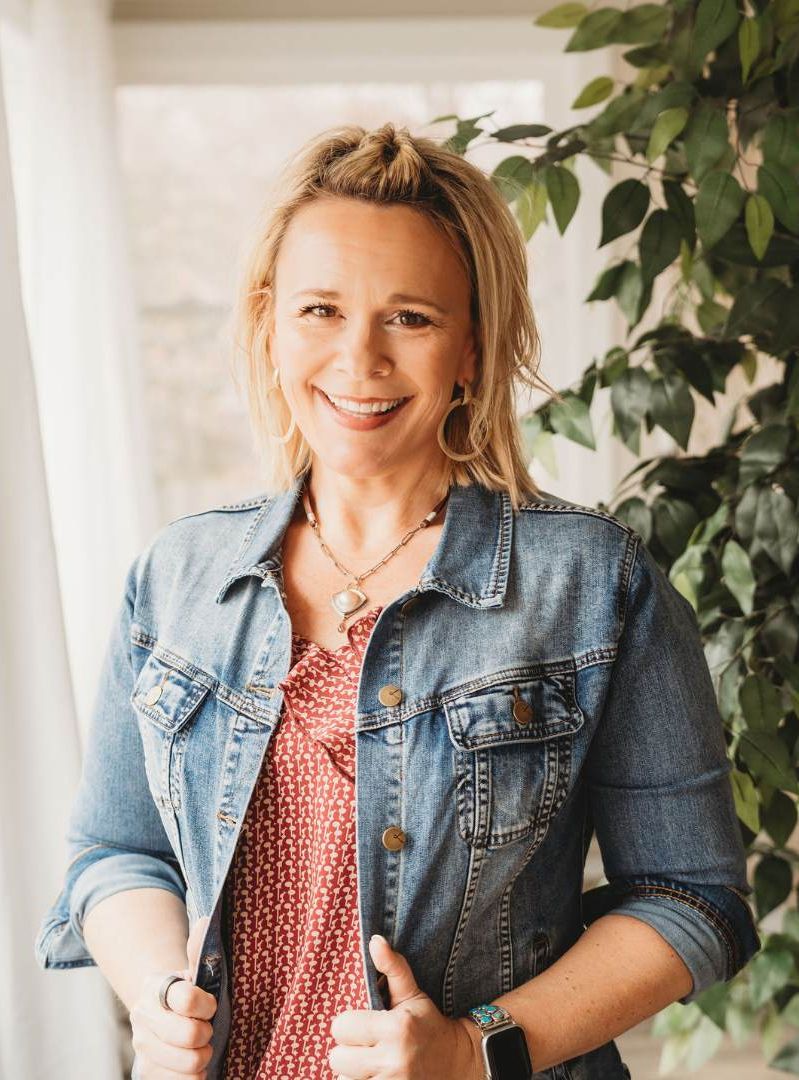 Tracy helps her clients become self made by creating a career and life they love through life self-coaching.
Tracy has mastered and now teaches the critical skills necessary to manage your mind and overcome any obstacle, including overeating, over drinking, time management, career changes, and starting your own business.
Just a few years ago, Tracy was a successful, advertising executive. Stifled by the rigorous, time-consuming demands of the corporate world, she traded in her 20 years of advertising to pursue her real passion: career and life coaching.
By redirecting her focus and her efforts, Tracy discovered the confidence she needed to create a lucrative lifestyle career that allows her to work from home and raise a happy, healthy family. Today, Tracy mentors people all across the country who want to do the same.
Tracy dedicates her work to ambitious, life long learners yearning for answers and seeking a better way to reach the success they desire and deserve.
Want some 1:1 support to work through your goals? Tracy's got your back! Click to apply.
SIGN UP FOR
ONE TO ONE COACHING