HAVE YOU EVER THOUGHT...


"Are you someone who constantly thinks about the money you don't have? Does it seem like it determines every decision you make?"
I HEAR YOU! KNOWING WE CAN BE MORE PRODUCTIVE WITH OUR INCOME IS ONE THING, BEING MORE PRODUCTIVE IS WHOLE OTHER BALLGAME!
SOMETIMES WE JUST FEEL INCAPABLE OF MAKING A CHANGE.
Once you understand the relationship between mental fitness and financial productivity, it changed EVERYTHING!
INTRODUCING
SELF-MADE MIND &
MONEY
The program for people who want to comprehensively change their wealth and maintain itOverspending

Unable to save

Getting out of debt

Unable to invest

Inbalance betweem work and money (trading time for money)
SELF-MADE MIND & MONEY IS FOR PEOPLE WHO ARE SICK AND TIRED
of devaluing your worth, devaluing your offer, believing money is hard to come by, and scarce
THIS IS EXACTLY WHAT I NEED!
TESTIMONIALS
I am retired but still interested in side hussels :)
I miss my professional life but, as I leARN TO love myself more, much more content.
Janet Novak

I spend less time on tasks that do not support my goals so I think I am accomplishing more and waiting less time. I also am less likely to define my value exclusively by what my performance review says or what my financial rewards are because having purpose and making progress on things I find meaningful have a higher value to be personally and my talk track to myself outweighs what others may think or value.
Lynda Boggs

It has helped me thrive and be more intentional about working towards my goals. I am equipped to handle challenges in an effective way and navigate and strengthen relationships with colleagues.
Jenifer Truman

10 week deep dive, intensive that applies the S-E-L-F Control operating system specifically to your money. It includes weekly group coaching, on demand lessons, a workbook and a community of like minded people who are becoming Self-Made and creating an abundant mindset about their money.
Ready to set course for your new Self-Made life?
Let's do this!
SELF-MADE MIND AND

MONEY
1. Learning how to self coach so you handle anything "in the moment".
2. Eliminating any saboteur narratives that have kept you stuck in old patterns.
3. Finding empathy for yourself, others and situations.
4. Learning new thinking and brainstorming techniques.


5. Learning to tap into your core values and take confident actions with intent to progress, assess and refine.
SELF-MADE MIND &

MONEY
LET'S DO THIS!
" I SPEND LESS TIME ON TASKS THAT DO NOT SUPPORT MY GOALS.
I AM ACCOMPLISHING MORE AND NO LONGER DEFINE MY VALUE BY WHAT MY PERFORMANCE REVIEW SAYS OR WHAT MY FINANCIAL REWARDS ARE.
I NOW UNDERSTAND MY PURPOSE AND I'M MAKING PROGRESS ON THINGS I FIND MEANINGFUL , THAT HAVE A HIGHER VALUE TO ME PERSONALLY.
SELF-COACHING HELPED ME ELIMINATE PEOPLE-PLEASING TENDENCIES WHERE I USED TO VALUE WHAT OTHERS THINK MORE THAN WHAT I THINK"
MEET TRACY
founder and she-e-o of Self-Made U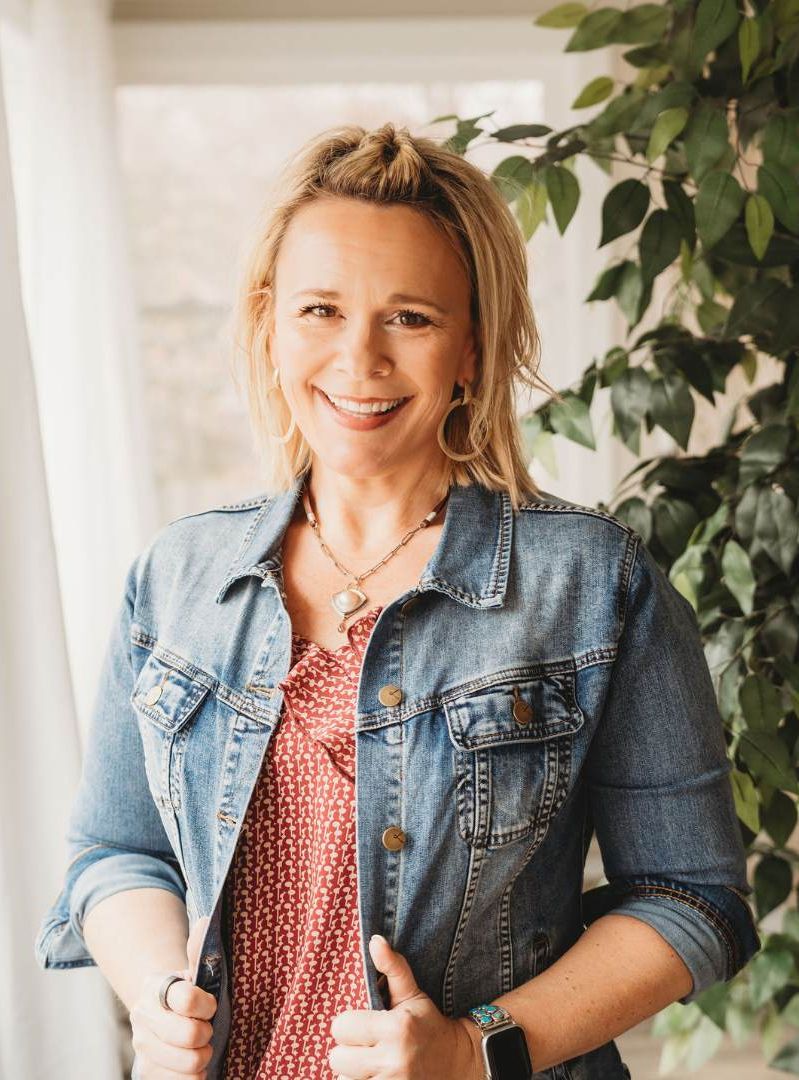 Tracy helps her clients become self made by creating a career and life they love through life self-coaching.
Tracy has mastered and now teaches the critical skills necessary to manage your mind and overcome any obstacle, including overeating, over drinking, time management, career changes, and starting your own business.
Just a few years ago, Tracy was a successful, advertising executive. Stifled by the rigorous, time-consuming demands of the corporate world, she traded in her 20 years of advertising to pursue her real passion: career and life coaching.
By redirecting her focus and her efforts, Tracy discovered the confidence she needed to create a lucrative lifestyle career that allows her to work from home and raise a happy, healthy family. Today, Tracy mentors people all across the country who want to do the same.
Tracy dedicates her work to ambitious, life long learners yearning for answers and seeking a better way to reach the success they desire and deserve.
Want some 1:1 support to work through your goals? Tracy's got your back! Click to apply.
SIGN UP FOR
ONE TO ONE COACHING
NOT READY TO GO ALL IN YET?
I totally understand, let's get you started.
$27
ONE PAYMENT
MIND OVER MATTER
3 day online event for those who know what the matter is but don't know what to do about it.
You will finally be exposed to a curriculum that will change your life. Once you reserve your seat you will get your next steps to ensure you are ready to get the most out of these three days.
ENROLL NOW