DO YOU KEEP DOING THE SAME THINGS (EVEN THOUGH YOU KNOW THEY'RE NOT GOOD FOR YOU)?
With the S-E-L-F Control Operating System you will finally learn how to embrace new habits that align with your goals and visions and how to stop going back to the habits that hurt you and hold you back.
HAVE YOU EVER THOUGHT...


"OTHER PEOPLE ARE NOT HELD HOSTAGE BY THEIR BAD HABITS, WHY AM I?"
ALL THE METHODS YOU'VE TRIED, NEW HABITS TO REPLACE OLD ONES THAT HAVEN'T STUCK,
NEW YEAR'S RESOLUTIONS YOU'VE BROKEN BY MONTH-END
- IT'S SO FRUSTRATING, YES?
IT'S LIKE YOU'RE INCAPABLE OF MAKING A CHANGE.
Don't worry about it a moment longer.
Once you embrace the S-E-L-F Control Operating System
your new habits will enable you to bring your plans to fruition.
SELF-MADE U TEACHES YOU HOW TO STRENGTHEN YOUR "PRODIGY" MIND
SO THAT YOU CAN OVERCOME THE SABOTEUR NARRATIVES THAT HAVE LIMITED YOU IN THE PAST
FEEL IN CONTROL
DESIRED

OUTCOMES -
Decide what habits you want to change and why
How to create the good and eliminate the bad thoughts, feelings and behaviors
How to organize your mind & space
How to focus on the system & not the goal
Habit tracking and practical tools to ensure consistency when changing "overing" (over eating, drinking, spending) and "undering" (under earning, exercising, applying)
LET'S LOOK AT WHAT'S ACTUALLY HOLDING YOU BACK:
PROCRASTINATION, FEAR OF DOING IT WRONG, BELIEVING OLD NARRATIVES......
These are safety features your mind triggers in order to keep you "safe" - but change is needed to help you achieve the life you are capable of, so we need to understand that keeping us safe is also holding us back. Shedding these BAD habits and developing newer, healthier ones, is the secret to a great future - and you have to step into some unknown territory, somewhere quite unfamiliar, but that doesn't mean it's UNSAFE.
Once you are confident of that you'll be able to move forward.
THIS IS EXACTLY WHAT I NEED!
TESTIMONIALS
I am so much more aware of the daily work I need to do in order to keep my prodigy brain strong. It truly is like going to the gym every day. I lost weight initially when I started with SMU because I went to the "gym" every day: tracked my food, measurements, ketones, etc. Once I stopped using the workbook and other tools, I fell right back into old habits. Continuing with SMU and understanding that there is a root cause to all of this....I finally connected that my weight/drinking issues have nothing to do with me being broken. I now willingly go to the "gym" daily.
Heather Zovnic

I take time for myself every day to work on my thoughts, protocols, and feel much more level headed. Less drama!!!
Rhonda Ferguson

I eat more consciously and mindfully. I may still overeat but I know how to recover from it and I don't beat myself up for a slip. I put more time and effort and overall value in planning my day and my life and it has reduced stress, increased quality of my sleep and improved my overall life - less rushing woman syndrome - those I still have days like that.
Lynda Boggs

I follow the no sugar, no alcohol, low carb program probably 85-90% of the time. I just got back from Florida visiting friends, and it was more difficult, but I still did pretty well. The benefits outweigh the desires for sugar, etc.
Sherri Hunter

OUR SELF-MADE MIND & HABITS PROGRAM STARTS BY ENSURING YOUR BASIC NEEDS HAVE BEEN MET AND QUICKLY MOVES ON TO APPLYING THE S-E-L-F CONTROL OPERATING SYSTEM SO THAT YOU FEEL IN CONTROL OVER ALL RESULTS YOU EXPERIENCE AS YOU OPERATE FROM A PLACE OF INHERENT STRENGTHS
DID YOU KNOW THAT focusing on your actions is the wrong place to start.
We show you how your saboteur thoughts create these unwanted results - it's the first step in positive change!
This is why I created my HABITS program - an abundance of unnecessary suffering could be avoided if only our schools taught us how to control our minds (or learn self control) when we were younger.
At Self-Made U we teach people a simple, self guided method to operate their life that creates maximum achievement and happiness (that's why I call it our Operating System - it's the S-E-L-F Control OS).
People come to us to help them solve their problems and they stay to go on and achieve things they once thought impossible.
We want to welcome you too!
SELF-MADE MIND AND

HABITS
1. Learning how to self coach so you handle anything "in the moment".
2. Eliminating any saboteur narratives that have kept you stuck in old patterns.
3. Finding empathy for yourself, others and situations.
4. Learning new thinking and brainstorming techniques.


5. Learning to tap into your core values and take confident actions with intent to progress, assess and refine.
MEET TRACY
founder and she-e-o of Self-Made U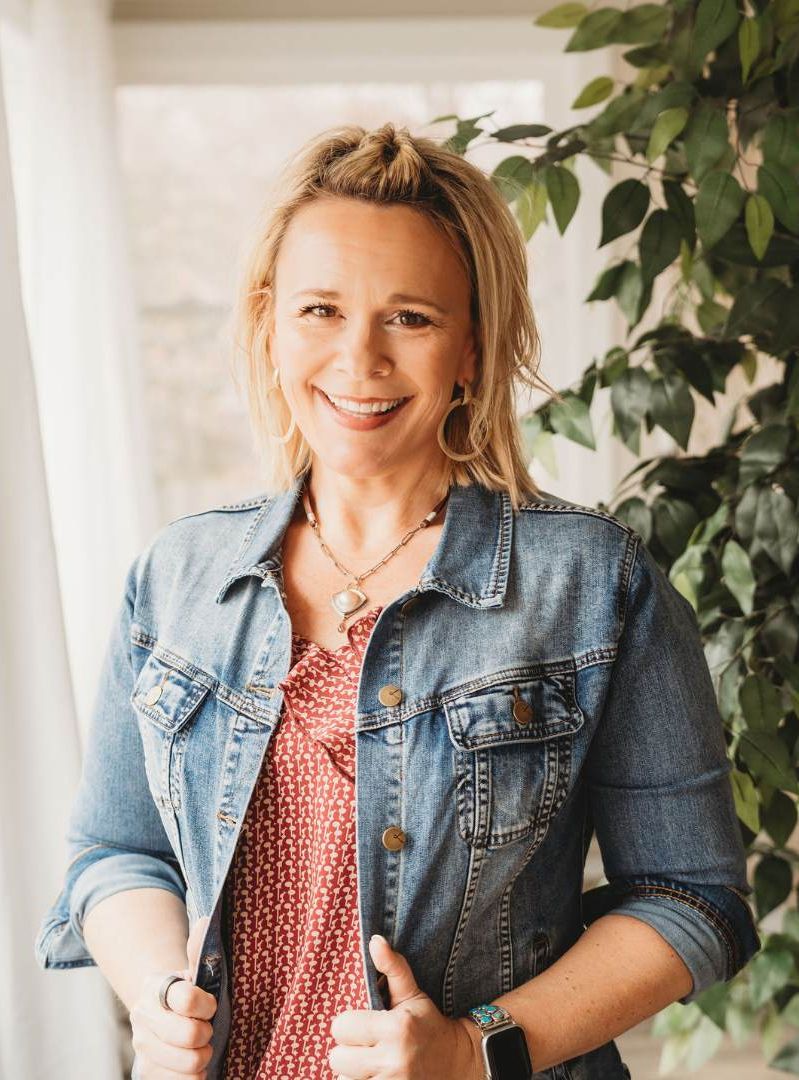 Tracy helps her clients become self made by creating a career and life they love through life self-coaching.
Tracy has mastered and now teaches the critical skills necessary to manage your mind and overcome any obstacle, including overeating, over drinking, time management, career changes, and starting your own business.
Just a few years ago, Tracy was a successful, advertising executive. Stifled by the rigorous, time-consuming demands of the corporate world, she traded in her 20 years of advertising to pursue her real passion: career and life coaching.
By redirecting her focus and her efforts, Tracy discovered the confidence she needed to create a lucrative lifestyle career that allows her to work from home and raise a happy, healthy family. Today, Tracy mentors people all across the country who want to do the same.
Tracy dedicates her work to ambitious, life long learners yearning for answers and seeking a better way to reach the success they desire and deserve.
Want some 1:1 support to work through your goals? Tracy's got your back! Click to apply.
SIGN UP TO
ONE TO ONE COACHING
NOT READY TO GO ALL IN YET?
I totally understand, let's get you started.
$27
ONE PAYMENT
MIND OVER MATTER
3 day online event for those who know what the matter is but don't know what to do about it.
You will finally be exposed to a curriculum that will change your life. Once you reserve your seat you will get your next steps to ensure you are ready to get the most out of these three days.
ENROLL NOW