DRIVEN AND DETERMINED PEOPLE MAKE GREAT ENTREPRENEURS
Having a successful business, especially one that is purpose driven and rewarding, requires focus, dedication and tenacity. In just 10 weeks, we will help you take your idea through to delivery and making offers that impact people's lives.
SELF-MADE MIND & ENTREPRENEURSHIP
ARE YOU A COACH...


WITH AN ENTREPRENEURIAL VISION BUT HAVE NO IDEA OF THE RIGHT STEPS TO TAKE TO BECOME PROFITABLE FAST?
WHAT YOU'VE DREAMED OF, WHAT YOU'VE PLANNED, WHAT VISION YOU'VE HAD - ALL THAT GOLD AND YOU STILL HAVEN'T LAUNCHED - IT'S SO FRUSTRATING, YES?
IT'S LIKE YOU'RE INCAPABLE OF BREAKING THROUGH.
Don't worry about it a moment longer.
Once you embrace the S-E-L-F Control Operating System
your ideas, plans and visions will all be brought to fruition.
LET'S GET YOUR LAUNCH ENERGY ACTIVATED
THE

RESULTS

YOU'RE LOOKING FOR
Narrowing your niche
Overcoming failure
Creating Value
Making Offers
Scaling
Feeling in control of the business
ARE YOU SCARED OF FAILURE, OVERWHELM AND CONFUSION. FRUSTRATION AT LACK OF PROGRESS, COMPARING YOURSELF WITH OTHERS, WORRYING ABOUT WHAT OTHER PEOPLE THINK?
SET ALL THIS ASIDE AND ACTIVATE THE S-E-L-F CONTROL OPERATING SYSTEM.
THIS IS EXACTLY WHAT I NEED!
FEEL IN CONTROL AND CONFIDENT AS YOU BRING YOUR ENTREPRENEURIAL VISION TO LIGHT AND TURN YOUR PURPOSE INTO PROFIT FAST - THE WORLD NEEDS WHAT YOU HAVE TO SHARE!
There's so many aspects of REAL life that we are simply not taught at school - we are expected to adult without a good toolkit - or operating system.
This is why I created Self-Made U - the abundance of unnecessary suffering could have been avoided had our schools taught us how to control our minds (or learn self control) when we were younger.
At Self-Made U we teach people a simple, self guided method to operate their life that creates maximum achievement and happiness (that's why I call it our Operating System - its the smuOS).
People come to us to help them solve their problems and they stay to go on and achieve things they once thought impossible.
We want to welcome you too!
SELF-MADE MIND &

Entrepreneurship
1. Decide what purpose you want to monetize and why,
2. Understand what thoughts and feelings led you to the experience you are currently having
3. Apply the S-E-L-F control operating system (Self Coach, Eliminate the obstacles you can and can not see, Leverage your prodigy brain strengths, Forge Intentional Results

4. Feel in control and confident as you operate your mind & business
SELF-MADE MIND &

Entrepreneurship
MEET TRACY
founder and she-e-o of Self-Made U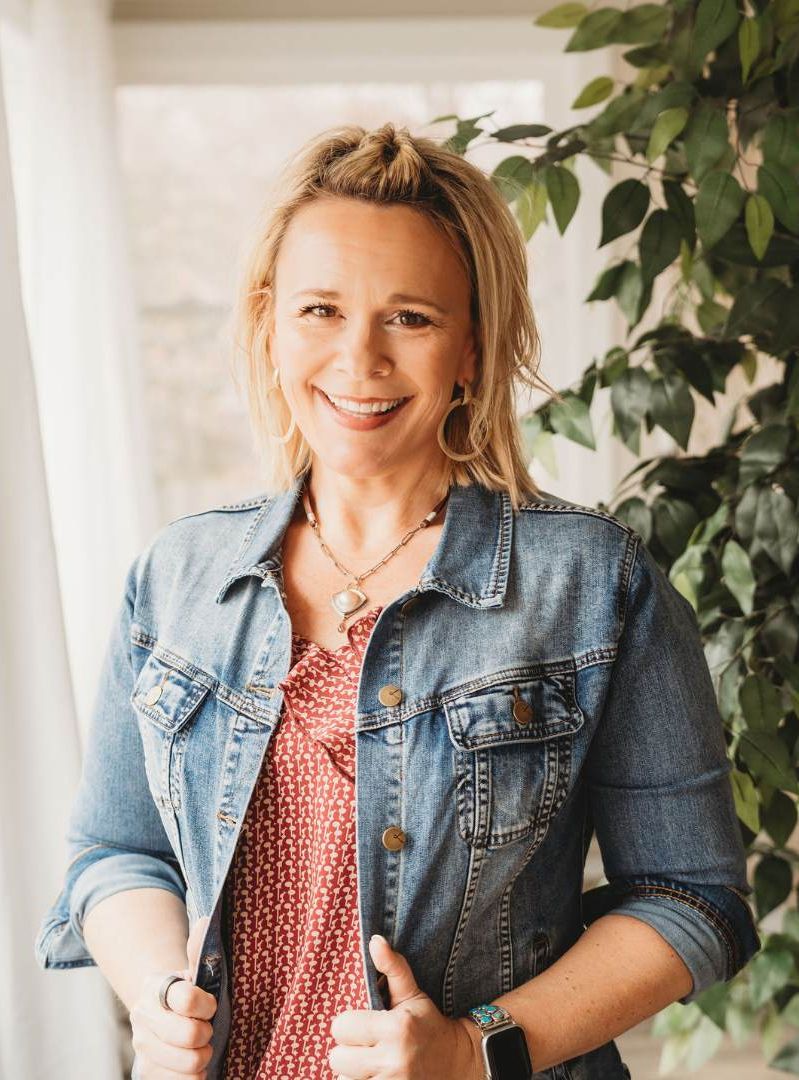 Tracy helps her clients become self made by creating a career and life they love through life self-coaching.
Tracy has mastered and now teaches the critical skills necessary to manage your mind and overcome any obstacle, including overeating, over drinking, time management, career changes, and starting your own business.
Just a few years ago, Tracy was a successful, advertising executive. Stifled by the rigorous, time-consuming demands of the corporate world, she traded in her 20 years of advertising to pursue her real passion: career and life coaching.
By redirecting her focus and her efforts, Tracy discovered the confidence she needed to create a lucrative lifestyle career that allows her to work from home and raise a happy, healthy family. Today, Tracy mentors people all across the country who want to do the same.
Tracy dedicates her work to ambitious, life long learners yearning for answers and seeking a better way to reach the success they desire and deserve.
Want some 1:1 support to work through your goals? Tracy's got your back! Click to apply.
SIGN UP TO
ONE TO ONE COACHING
NOT READY TO GO ALL IN YET?
I totally understand, let's get you started.
$27
ONE PAYMENT
MIND OVER MATTER
3 day online event for those who know what the matter is but don't know what to do about it.
You will finally be exposed to a curriculum that will change your life. Once you reserve your seat you will get your next steps to ensure you are ready to get the most out of these three days.
ENROLL NOW