PROCRASTINATION IS THE OTHER SIDE OF THE COIN FROM PRODUCTIVITY.
Isn't that exciting! You know what I've learned? The thing that you find yourself doing when procrastinating is often your true joy - we'll help you find a way to prioritise your joy whilst still making sure you get what you need to get done.
SELF-MADE MIND & PRODUCTIVITY
DO YOU EVER ADMIT TO YOURSELF...


"I KEEP OVER-ESTIMATING WHAT I CAN DO IN A DAY - AND WHEN I REVIEW MY DAY I KNOW THAT A GOOD PORTION WAS TAKEN UP WITH DISTRACTION AND DIVERSION TO AVOID MY TO-DO LIST"
PLANNERS YOU'VE TRIED, APPS YOU'VE DOWNLOADED, SYSTEMS YOU'VE INSTALLED
HAVEN'T AFFECTED ANYTHING NOTICEABLY - IT'S SO FRUSTRATING, YES?
IT'S LIKE YOU'RE INCAPABLE OF MAKING A CHANGE.
Don't worry about it a moment longer.
Once you embrace the S-E-L-F Control Operating System
your days will become smoother, more productive, more fulfilling - and your goals will become achieved much more quickly and easily than ever before.
GET IN CONTROL AGAIN
THE

RESULTS

YOU'RE LOOKING FOR
What is time and how to maximize it
What you believe about time drives your productivity
Create a productivity process that is sustainable and effective
Overcome fear of failure & overwhelm
How to take massive action and abundance
Managing expectations
Feeling in control
RECOGNIZING THAT TIME IS A MENTAL CONSTRUCT. YOUR BELIEF ABOUT TIME, NOT TIME ITSELF, IS DRIVING YOUR FEELINGS.
THIS IS EXACTLY WHAT I NEED!
TESTIMONIALS
My productivity has everything to do with being taught how to prioritize the Hour One workbook pages into my daily, weekly habits. If I don't use the tools provided (a.k.a. going to the "gym"), I notice that my productivity dips and I don't know which way is up.
Heather Zovnic

I am still working on this. Boundaries and focus on what's important are key learnings.
Kate Menson

The planning of my day and prioritizing planning and focus time means my work is higher quality and less consumed with busy work or distractions that delay my progress against personal/professional goals.
Lynda Boggs

Definitely, still a work in progress - leveraging hour one and hour done (imperfectly) is super meaningful.
Jennifer Truman

ONCE YOU START TO BELIEVE THAT YOU ARE IN CONTROL OF YOUR TIME, FEELINGS OF CONFIDENCE AND ABUNDANCE WILL PROPEL A COMMITMENT TO CRUSH ALL OF YOUR GOALS
There's so many aspects of REAL life that we are simply not taught at school - we are expected to adult without a good toolkit - or operating system.
This is why I created Self-Made U - the abundance of unnecessary suffering could have been avoided had our schools taught us how to control our minds (or learn self control) when we were younger.
At Self-Made U we teach people a simple, self guided method to operate their life that creates maximum achievement and happiness (that's why I call it our Operating System - its the smuOS).
People come to us to help them solve their problems and they stay to go on and achieve things they once thought impossible.
We want to welcome you too!
SELF-MADE MIND AND

PRODUCTIVITY
1. Learning how to self coach so you handle anything "in the moment".
2. Eliminating any saboteur narratives that have kept you stuck in old patterns.
3. Finding empathy for yourself, others and situations.
4. Learning new thinking and brainstorming techniques.


5. Learning to tap into your core values and take confident actions with intent to progress, assess and refine.
SELF-MADE MIND &

PRODUCTIVITY

SELFMADE-U ACCELERATOR
$2,167
Includes access to the Self-Made U app, membership, community, monthly 1:1 calls with Tracy, weekly group coaching and Self Made Mind & Productivity program (plus 50% off all our programs).
One year of membership ($2364 Value)
Includes Self-Made Mind & Productivity to accelerate your S-E-L-F control ($1399 Value)
Includes 30 min 1:1 coaching call per month ($1200 Value)
SIGN UP NOW
MEET TRACY
founder and she-e-o of Self-Made U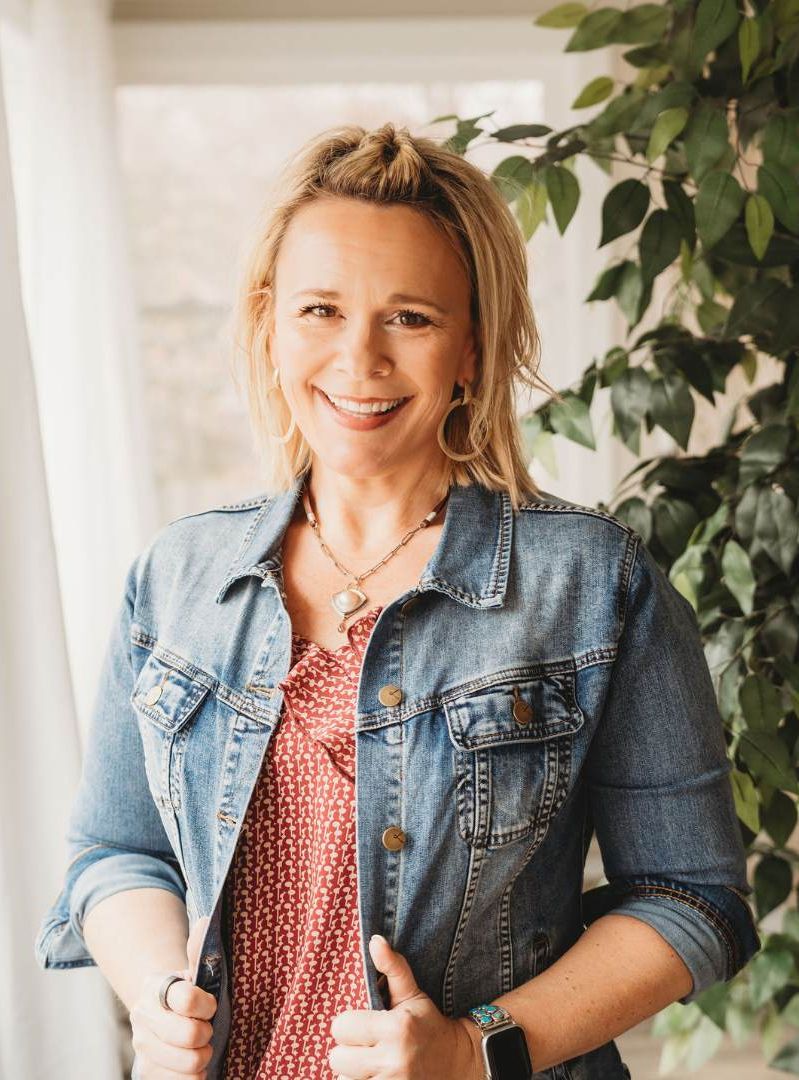 Tracy helps her clients become self made by creating a career and life they love through life self-coaching.
Tracy has mastered and now teaches the critical skills necessary to manage your mind and overcome any obstacle, including overeating, over drinking, time management, career changes, and starting your own business.
Just a few years ago, Tracy was a successful, advertising executive. Stifled by the rigorous, time-consuming demands of the corporate world, she traded in her 20 years of advertising to pursue her real passion: career and life coaching.
By redirecting her focus and her efforts, Tracy discovered the confidence she needed to create a lucrative lifestyle career that allows her to work from home and raise a happy, healthy family. Today, Tracy mentors people all across the country who want to do the same.
Tracy dedicates her work to ambitious, life long learners yearning for answers and seeking a better way to reach the success they desire and deserve.
NOT READY TO GO ALL IN YET?
I totally understand, let's get you started.
$27
ONE PAYMENT
MIND OVER MATTER
Mini video series for those who know what the matter is but don't know what to do about it.
You will finally be exposed to a curriculum that will change your life.
ENROLL NOW