HAVE YOU EVER THOUGHT...


"I'LL NEVER BE ABLE TO
LOSE WEIGHT AND KEEP IT OFF"

ME TOO! WHAT I ATE (OR DIDN'T EAT) DIDNT SEEM TO AFFECT MY WEIGHT.
I JUST FELT INCAPABLE OF MAKING A CHANGE.
Then I discovered the relationship between mental fitness and metabolic science, it changed EVERYTHING!
INTRODUCING
SELF-MADE MIND &
BODY
The program for people who want to comprehensively change their health and maintain it
(weight loss is just one of the awesome benefits)
This course is perfect for 1) people who have tried to lose weight but haven't been able to keep it off 2) life long learners wanting to understand how to live a happier, longer life 3) people who want to finally operate with self-control to optimize their life .

It's for people ready to drop the drama and take a course in simple science and math

You'll leave with the 4 core competencies of fasting, balancing out your hormones, choosing the right foods for fuel, and the model to solve: "Mind Math".

Mental fitness is the core teaching and managing your hormones will become best practice.
SELF-MADE MIND & BODY IS FOR PEOPLE WHO ARE SICK AND TIRED
This is the education that you were never taught and has kept you in a cycle of fad diets, self-loathing, and limited achievements.
THIS IS EXACTLY WHAT I NEED!
TESTIMONIALS
I finally think and feel (after 51 years) that it is my health and happiness that is most important....not the number on the scale. SMU was the conduit for my personal realization. To dig in further, I finally understand the "Root Cause" of my eating and drinking habits...and I'm taking daily steps to finally live the life I deserve by controlling my saboteurs..
Heather Zovnic

I have way more empathy, and gratitude for all that my body does for me. It is no longer a hateful relationship!
Rhonda Ferguson

yes, I feel more in control regarding how to change my body weight and also understand the cause and effect and impacts of different foods and fasting on my body
Lynda Boggs

I have been surprised that my body could lose the fat so easily. I like the changes for the most part, but when I've seen myself in a video, I didn't necessarily like what I saw. I may be too skinny so I'm focusing on working with weights.
Sherri Hunter

How you've gotten the results you're experiencing.
The simple math and science behind self control.
How to eliminate self sabotage.
How to leverage your strengths to forge intentional results throughout your life

In 10 short weeks you will learn how to rely on yourself as the SOLUTION vs. thinking you are the problem, operate with self-control around food, events, and other people, have empathy for yourself and others while utilizing these tools on unlimited other applications.
Ready to set course for your new Self-Made life?
Let's do this!
THE SELF-MADE MIND &

BODY

PROGRAM:
STOP THE CYCLE OF SELF-DEFEAT.... THIS IS THE SIMPLE SCIENCE AND MATH BEHIND TOTAL HEALTH AND WELLNESS.

LOSING WEIGHT AND KEEPING IT OFF BECOMES AN AMAZING BYPRODUCT OF YOUR NEW WAY OF OPERATING - WITHOUT WILL POWER OR ANY OTHER OUTSIDE SOURCE.
WE DO THINGS DIFFERENTLY HERE - for a VERY good reason!
10-week course that includes mental, emotional, and metabolic management to achieve & maintain your weight loss goals
10 recorded lessons delivered via the mobile & desktop app
10 live, group, coaching calls via zoom
Accountability to create daily practices that will impact other personal & professional goals
A comprehensive workbook to prompt your self-coaching sessions
Access to mentors who support & strategize with you during the intensives
A personal advisor to help you make the next best decisions for you
Daily tracking & accountability through your app
Baseline & follow up assessments to quantify your results and inform decisions
Easy to access resources for mental, physical, emotional and metabolic management
A community of like-minded and supportive Self-Made cohort
Exclusive discounts on "must-have" products and tools
SELF-MADE MIND &

BODY
LET'S DO THIS!
10 WEEK INTENSIVE

$1399


WEEKLY GROUP COACHING

ON-DEMAND LESSONS (specific to core area of transformation)

AN APP

WORKSHEETS

COMMUNITY OF LIKE-MINDED PEOPLE
SIGN UP FOR EARLY ACCESS TODAY!
(NOTE: JOIN OUR MASTERY MEMBERSHIP TO ENJOY 50% OFF ALL OUR COURSES -CLICK FOR INFO)
ENROLL NOW

SELFMADE-U ACCELERATOR
$2167
Includes access to the Self-Made U app, membership, community, monthly 1:1 calls with Tracy, weekly group coaching and Self Made Mind & Performance program (plus 50% off all our programs).
One year of membership ($2364 Value)
Includes Self-Made Mind & Body to accelerate your S-E-L-F control ($1399 Value)
Includes 30 min 1:1 coaching call per month ($1200 Value)
SIGN UP NOW
MEET TRACY
founder and she-e-o of Self-Made U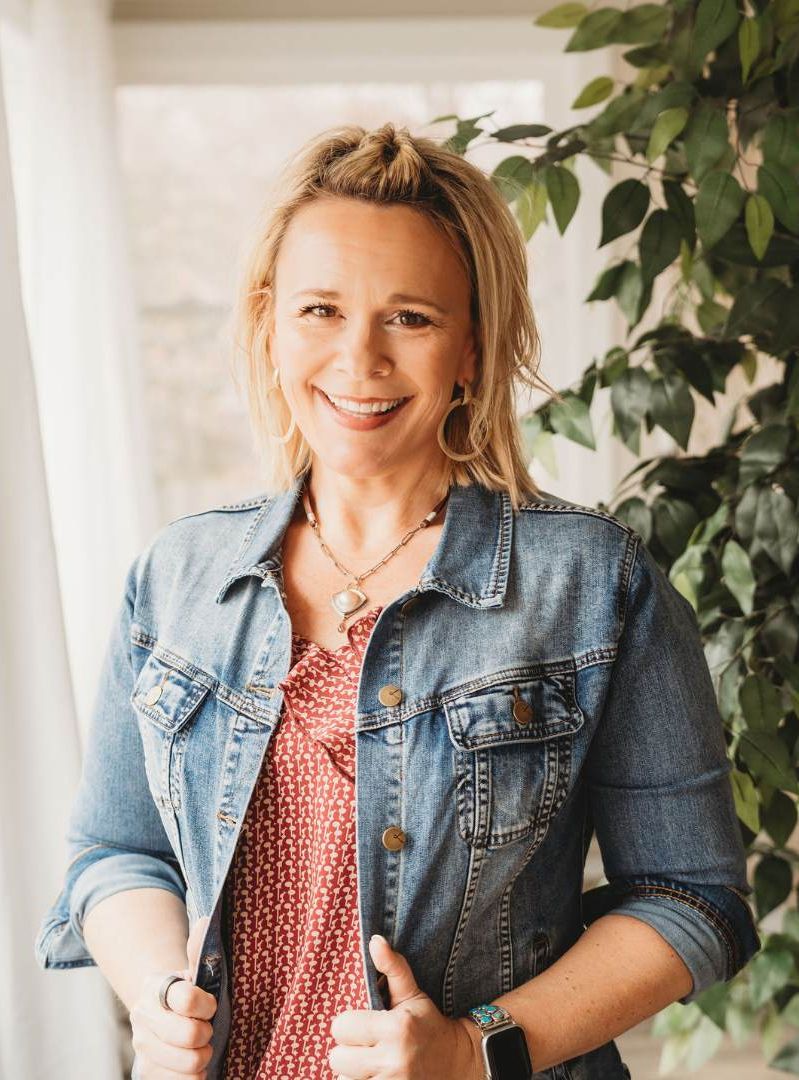 Tracy helps her clients become self made by creating a career and life they love through life self-coaching.
Tracy has mastered and now teaches the critical skills necessary to manage your mind and overcome any obstacle, including overeating, over drinking, time management, career changes, and starting your own business.
Just a few years ago, Tracy was a successful, advertising executive. Stifled by the rigorous, time-consuming demands of the corporate world, she traded in her 20 years of advertising to pursue her real passion: career and life coaching.
By redirecting her focus and her efforts, Tracy discovered the confidence she needed to create a lucrative lifestyle career that allows her to work from home and raise a happy, healthy family. Today, Tracy mentors people all across the country who want to do the same.
Tracy dedicates her work to ambitious, life long learners yearning for answers and seeking a better way to reach the success they desire and deserve.
SELF-MADE MIND & BODY IS PERFECT FOR YOU IF...
You want to understand why you haven't been able to lose weight and keep it off.
You are a lifelong learner who is open to a new way of thinking.
You are ready to get to your natural weight fast
You're ready to drop the frustration and take a course based in simple science and math
"I DON'T EVEN RECOGNIZE THE PERSON AT MY SON'S GRADUATION IN JUNE OF 2019. TODAY I FEEL LIKE THE WEIGHT OF THE WORLD HAS BEEN LIFTED OFF MY SHOULDERS. WITH THE HELP OF TRACY'S PROGRAM I HAVE LEARN HOW TO THINK DIFFERENTLY ABOUT FOOD, MY LIFE, AND NOW I AM IN CONTROL OF IT ALL!"
BREAK THE CYCLE OF FRUSTRATION...
GIVE YOURSELF THIS GIFT TODAY.
START TODAY
FREQUENTLY ASKED QUESTIONS
Will HSA or FSA cover the cost of the program??
How much time is required?
How fast can I expect to see results?
I'm a vegetarian - will this still work for me?
I have already tried Keto - will this still work for me?
What if I have pre-existing conditions? Does this product still work?
I'm at my ideal weight but want to feel better than I do. Is this product still applicable?
Do I need any extra tools for this to work?
Will you be releasing more programs in the future?
What kind of support can I get if I get stuck?
Is there a community with this product?
I don't have a goal weight yet. Do I need this?
Is everything available immediately?
Do I need to use a special program to access the materials?
How long can I keep it for?
Can this be accessed without internet?
Do you have people who've used this with success?
NOT READY TO GO ALL IN YET?
I totally understand, let's get you started.
$27
ONE PAYMENT
MIND OVER MATTER
Mini video series for those who know what the matter is but don't know what to do about it.
You will finally be exposed to a curriculum that will change your life.
ENROLL NOW